In December of 2015, this NH Middle School installed 11,000sf of Infinite-RTM phase change material in the ceilings of the school during a roof renovation project.
PCM mats were placed directly on top of the ceilings with a total installation time of 3 days for three men.
The location of the PCM mats was in a wing of classrooms constructed in the 1990's, as well as some adjoining modular classrooms.
The 1990's wing had an attic roof with R40+ blown insulation on top of two layers of gyp board. Below this was a suspended ceiling system which houses the ductwork for heating and ventilation
The school had no A/C except for the modular classrooms. PCM was installed in 5 of the 6 modular classrooms, leaving one classroom for testing against an identical classroom WITH PCM.
Summer Performance Data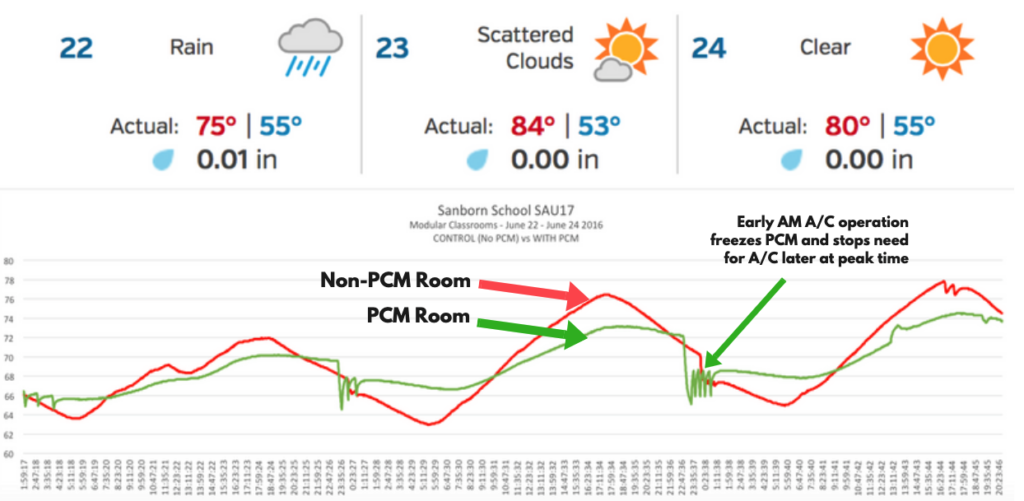 Winter Performance Data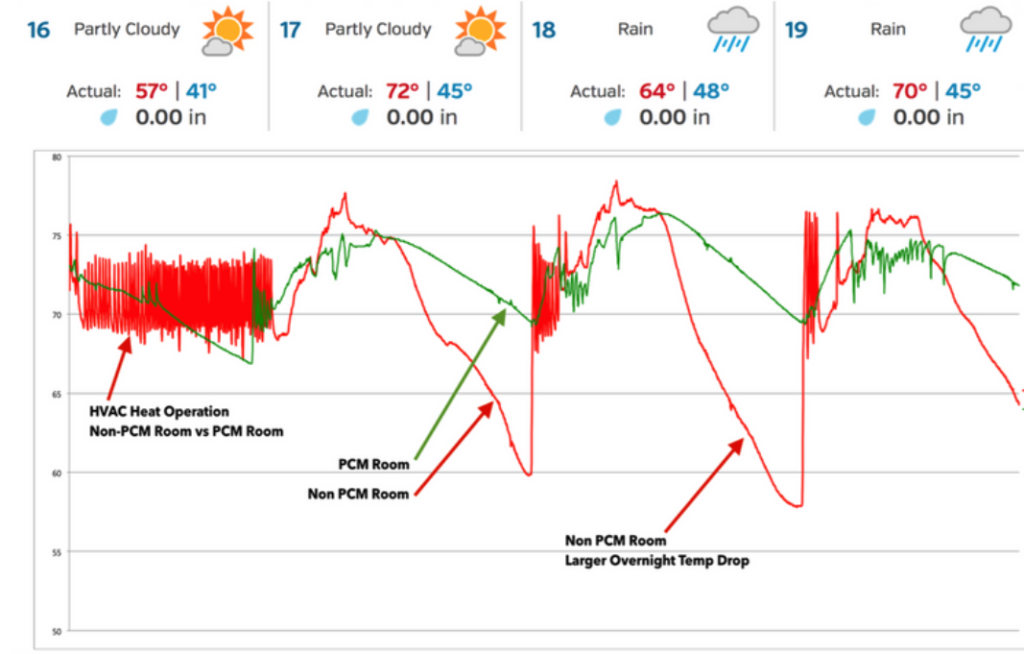 Analysis of Winter HVAC with Controls Optimization
Upon review of initial data, some controls modifications were made within the two modular classrooms, yielding improved results for heating savings. By ensuring a consistent night time setback of 65ºF, the PCM was able to melt and release it's heat. Leading to more pronounced savings.
Modular Classroom WITHOUT PCM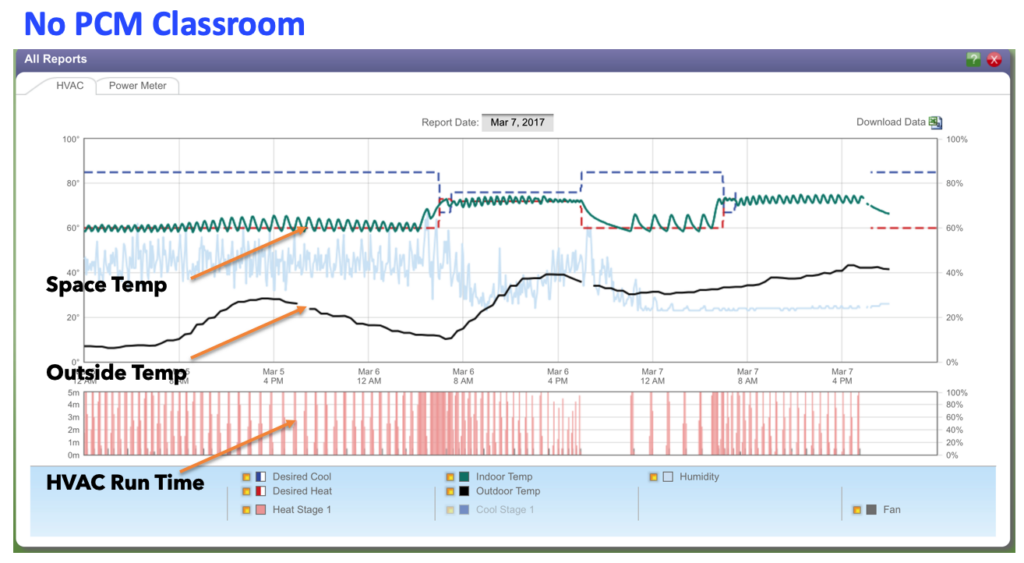 Modular Classroom WITH PCM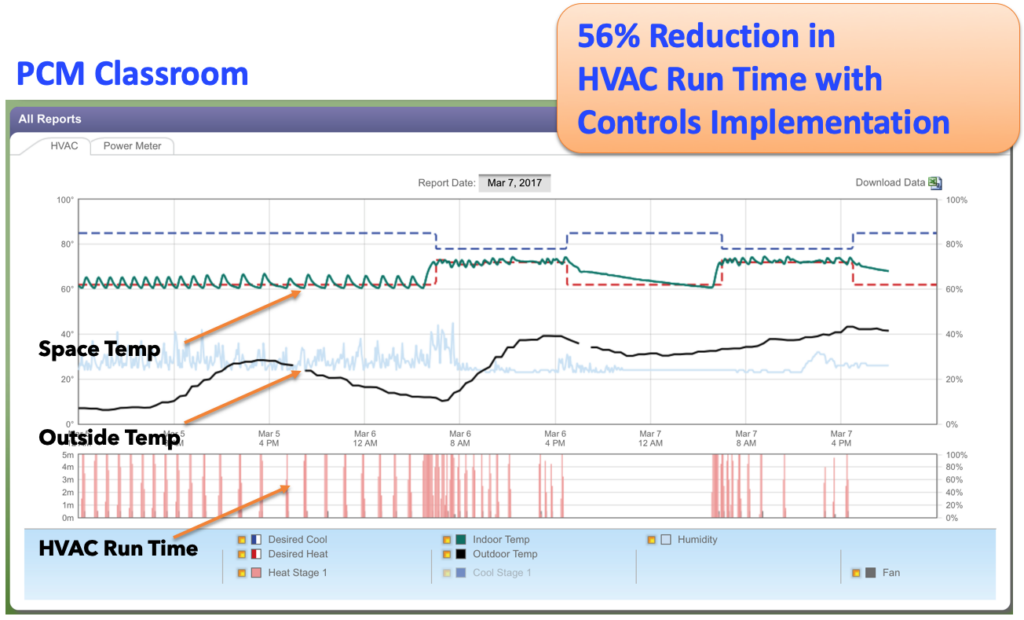 For the 6 modular classrooms that received the PCM, no other changes to these spaces were made over the previous 24 months. Historical energy use of propane was therefore analyzed to calculate energy savings, corrected for heating degree days. The result was a 29% reduction in propane/heating use.